Easy method to make a 6 figure income offline!
Posted 08-31-2019, 12:16 PM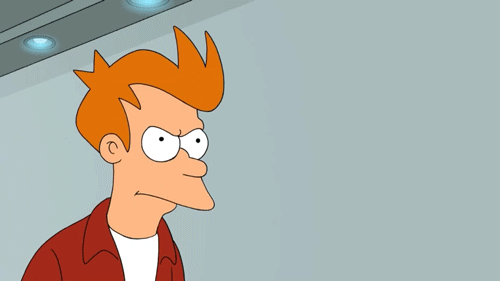 Everyday people are constantly putting in backbreaking work to get the bills paid and support their family, whether this be online clicking links for people (PPC) or heck maybe they even got creative and found there own way to make some money doing referrals instead of E-Whoring. What the whole big deal is, is that this is 2019 almost 2020 at the time of this being written and if I were to ask you on hackforums, "How would you make some quick money?" Well you would probably tell me to go look online deeper and or learn a skill like

GFX

or even

E-commerce

... Not that there is anything wrong with those methods of making money, but PEOPLE let us be real

ONLINE MONEY has been the new hype for 10-12 years probably even more

! There is more to this world besides sitting on a computer all day clicking links and watching cat videos trying to make money, which trust me nomatter how many cat videos you watch you still won't be getting the Cat Lover Award anytime soon.. trust me I've tried.

So here we are.. it is still 2019 and all these online money making methods are slowly getting more and more saturated by the minute and your forum moderator position just.. well lets be honest here isn't paying the bills!! Well let me tell you something, did you know the

average small business owner is 50-55 years old

? That means retirement time is coming up soon baby! Sure that may be cool for them but here you are still looking at this corny and almost raunchy bad blog post I made all while only trying to get an pixelated online award while my money comes sweeping in from both sides while I sit and do nothing.. Enough fun and games let me tell you how I got to this point and how I plan on building my lifestyle around it.

The average small business owner is 55 years old.. yada yada blah blah let me tell you something else before we get crackalackin. We are about to enter one of the best times

and for you a huge opportunity for making mad amounts of money

. Can you think of what it is? Ding ding ding you're wrong! It's a TRADE SHORTAGE, now that all these oldies are retiring; sorry omni not sure how old you are! This means today is the day you should get outside and start mowing lawns and heck even cleaning windows so you can

be on your way to a 6 figure yearly income

!



Here is the incoming golden paragraphs, so if you haven't been paying attention now is the time

. With this incoming trade shortage hopefully it will open to your eyes more than just a whole bunch of trades you are going to ignore because "ugh too much work to learn something valuable that could potentially feed my family for the rest of my short lived mcdonalds life".. You see that oddly tan as fuck guy in the middle of January mowing the yard across from you in his shitty pickup truck? Yup. Would you believe he makes a 6 figure income? Ok probably not.. but you know who does maybe make that number.. Yep. His boss who pays him $15 an hour probably at max to mow and clean up more yards than you think in one day.. Sure maybe that doesn't seem that profitable but when he is at a yard not more than 10-60 minutes and it is for lets say $20-$120. The numbers start to add up. Especially when the boss has thought everything through and hired all the employees out, heck even the sales are hired to some other guy getting a yearly commission based salary. Boom, and what if I told you this is so easy but honest hard work each day that you could do it too? Heck I'm gonna have to include this in a different blog post because this is just to show you the potential! I'm not ready to put you on the training bike wheels yet.



Ready for dessert?

You know what just because you have made this far and I think I might just see a glimmer of potential and ambition in your eyes, I will give you the cherry on top. Here's a good example of how much a trade can produce profit.. Remember that tag you see on the top of your screen that says "Arborists"? Well yeah, they are those crazy ass guys who climb trees all day long hustling and making stacks risking their lives. For a tree that can take 1-3 hours long to just cut down with some mental math, roping skills and a chainsaw, they can make $1-2k just off that shit! If you think 1-3 hours of labor work is good imagine how much they are making off the 1-2 week long jobs taking down 100 foot plus trees. I will give you a hint, I have seen

multiple 5 figure weekly jobs

be paid off with not that much in expenses besides labor time. It's a good world out there for people with ambition, maybe its time to take your eyes off the computer screen and think of the

potential outside

.