Giftcard Profit 101
Posted 06-14-2022, 08:26 PM
Buying & Making Money with Giftcards in the Currency Exchange Section

In the last 3 years I have become a trusted and known goto exchanger here on HF doing over 750 deals with old and new members constantly. As time goes on our interests change and our time to be spent is required elsewhere. I like making these threads because if you take the opportunity and learn enough it can give you a great headstart on life which is what HF gave me. You can click my previous and full thread Currency Exchanging for Profit || Guide/Help Desk to learn more on making money with currency exchanging. This thread will be showing simply how to make profit with just gift cards (the most profitable).



Requirements

:
Be in the United States

Be willing to learn from your mistakes and have a good attitude

Have money to start with (as little as $25)

Revealing your Identity Online (KYC)




Suggestions

:
Be familiar with purchasing and selling

safely

on Hack Forums

Be familiar with payment methods used on HF with their pro's and con's.
          (Bitcoin, Zelle, Paypal, Venmo, Cashapp, Giftcards)

Be familiar with user trends on HF; recognizing a suspicious user not to deal with.

Continue making Hack Forums an amazing educational site




The Method

:

Warning: This whole method is based on buying giftcards

only

from the Currency Exchange section on Hack Forums, this method is not recommended by me for getting giftcards anywhere else.

The most important giftcards you should always be keeping an eye out for on HF is Amazon Gift Cards and Miscellanous Giftcards like (Best Buy, Hotels.com, Airline Giftcards, Home Depot, Gamestop, Etc) usually store based giftcards. Not so much for Xbox or PSN (Not for this method). In my method the top rate (percentage) you can sell your Amazon Giftcard for is 88%-94%. What does that mean?

Selling at 88%-94% means selling that card for 88% up to 94% of the cards total value.

$100 Amazon Gift Card sold for 88% of its value is $88.
100 x .88 = 88
is how you do the math for looking at deals.
If you buy $100 worth originally for 70% then that is $18 profit per $100.






Amazon Giftcards

:

(Buying Amazon GC) Looking at the Currency Exchange section you can see most giftcards are sold for 70%, sometimes you can find 65% and other times people will list up to 75-80%. Still plenty of room to make money on. The way you will make the most money is by trying to get as many safe deals as you can in a day gaining loyal customers, especially if they are reoccuring customers it will be good.

Your goal should be to become one of the top currency exchangers on HF.

While it might take time to get to this point you can easily buy up to $1000 a day in Giftcards making $100-$300 per day. Some days will be good and some days not so good, this is just normal for exchanging.

(The Two Ways of Buying Amazon GC) When you are purchasing Amazon Giftcards with my method there is two ways you can do it.
Buying the gift card code itself and redeeming to your own Amazon Account

On HF the majority of the giftcards will be just the code itself. The reason for this is because 95% of all amazon gift cards that are being sold here are ewhored, depending on if the user is in the US or not they can or can't redeem any codes to their own account. If they are in the US though they can redeem to their own account and the problem with that is after one or two bad giftcards redeemed (Likely Chargedback/Fraudulent Giftcard) amazon will close your account and that user in the future will become only a code seller. Determining who is selling giftcards that aren't scammed will have to be something you learn on your own if you want your amazon account to last as long as possible. Buying codes is the easiest way to get the most purchases of giftcards in one day, but it comes with the risk of a bad card. I would not recommend buying more than $100 from a user a day until you can trust that user. I would probably never ever buy more than a $250 code ever. Too much risk. It only takes one fraudulent card for you to lose all the profit you've made in the past few days.


Buying the balance directly from an Amazon Account (Parks Amazon Buying Balance Thread)

The safest way to buy giftcards is directly from another users Amazon Balance. This is how I have done it for the past two years still making money with it. I still haven't got even just one chargeback with this method yet! I have easily bought over $50K in balance. Buying with balance does have its limitations per customer though. You will have to learn how to gauge how much a customer can safely sell you his balance in a day. For example, if a user often buys stuff on Amazon you can safely buy up to $200-$600 a day in balance. This is important because you want the person your buying from to still have their amazon account tomorrow morning when their done buying from you... otherwise you'll likely never hear from them again. Reminder: This only works for US Amazon Giftcard codes and balance. You purchase someones balance by having them purchase the product below for you.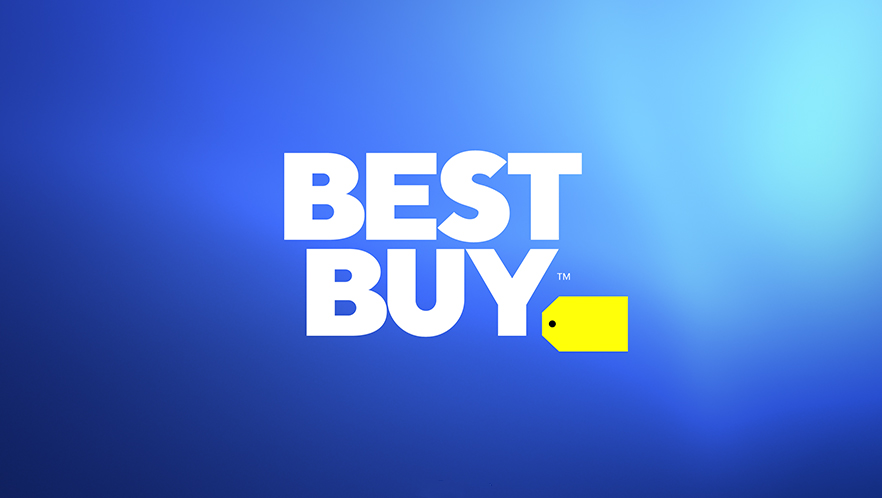 Best Buy

:

The next step in the method is buying Best Buy Giftcard off of Amazon. If you are buying balance from another member this is what you will want them to purchase for you. (Note: Please when buying this only buy if they send it directly to your email first).

Product Link: https://www.amazon.com/Best-Buy-Gift-Car...B07RTN4C77 (Email Delivery Gift Card)

This is one of the only giftcard product's on Amazon you can actually buy with giftcard balance. Normally if you ask anybody else they are all under the impression you can't buy giftcards with giftcard balance.. but you can!

You can only buy $25-$200 per card, although you can get multiple cards in a day from one account or as many as you want from multiple users.

If you are buying balance from someone when they are checking out make sure it is your email they are sending the product too. Otherwise the user will be able to scam you later by looking at the giftcard code themselves. (Note: Do not let the customer buy it for themselves then forward you the email after)







Card Cash

:

Once you have your Amazon Giftcard transferred into Best Buy Giftcard you can sell them and profit. I use the website CardCash. When selling to CardCash you have 3 options for getting paid:
PayPal (1-2 Business Days)

Bank/Wire Transfer (2 Business Days)

Check (God Knows When?)


I myself have always used PayPal & Bank Transfer. I always sells all my giftcards to them before the weekend as well because they only make transfers on weekdays. It's never good to leave any balance just sitting around for too long. I won't dig too deep into selling on cardcash because it is very very simple and automated. Although there is a few things to know. Currently at the time of writing this thread, for a new account to be selling on CardCash it says you will receive 85% for your Best Buy Giftcards. Once you reach $1000 in sold giftcards roughly, you will be contacted asking how you obtain these giftcards, I've only ever been legitimate with CardCash and I recommend the same. If you want to get to the 92%-94% range you need to sell enough volume each week and join their Bulk Sellers Program. They will let you in the Bulk Sellers Program until $15K sold in giftcards and then you will need to have a (EIN #) to give them/a LLC registered for tax purposes to continue being in the program.

Website Link: cardcash.com (Currently offering 85% for Best Buy outside of Bulk Sellers Program)






Miscellaneous Giftcards

:

Besides buying just Amazon Giftcards there is also tons of other Miscellaneous Giftcards listed on HF for sale. Parks Buying Misc Giftcards. More often you can find these other giftcards like Lowes, Home Depot, Airline Giftcards, Hotel Giftcards, for sale for a better rate than 70%. This is because they are more rare to see and less likely to be purchased. I have acquired $700 of Hotels.com before in one deal at a 50% rate.. and this is normal!


Now obviously there is risk associated with everything but if you take a few minutes to research about the giftcards before you purchase them you could find a safe way to deal. For example when I purchased that $700 Giftcard of Hotels.com, I learned you can transfer all your giftcards onto one card whenever you want. So I went to the store and bought a $10 Hotels.com Giftcard and transferred the $700 onto it so I knew my card would be 99% safe from being scammed. Other giftcards share similar traits like Starbucks. The profits will vary alot but if you can find a card to sell on cardcash then you can make some profit by buying them here.







Buying with Bitcoin

:

Most giftcard sales on HF are done with Bitcoin. While I can't give too much advice on dealing with bitcoin, I do suggest finding a way to get Bitcoin relatively fee free. I use the service strike.me to buy bitcoin from my card/bank with 0 fees. You can read more about it on this thread or do your own research. If you use Coinbase or any Exchange to purchase Bitcoin to do this method you will not be maximizing the amount of profit you get. Maximizing the profit is by either buying bitcoin from strike.me 0 fees, or buying bitcoin 1:1 from other members which I have detailed about in my previous currency exchange thread.

Website Link: Strike.me
Thread link about it: Strike.me - Instant, zero fee Bitcoin payment processing by [mention=3209658]



Conclusion

:

I have been buying giftcards and exchanging them for around three years now on HF. This forum has given so much to me and I hate to think that future members won't have anything to gain. If you have any questions let me know. Lot's of advice on my previous currency exchange thread as well. You can consider this a help desk thread, will help anyone doing exchanging trying to make money from it.

Spoiler (Click to View)
td;lr
- Have BTC with 0 fee/1:1
- Buy Amazon or Misc Giftcard
- Transfer Amazon into Best Buy
- Sell Giftcard on Cardcash
- Repeat & make money